Having an organized closet can be one of the best ways to save time and stress in your daily routine.
This is a project that can be completed in one day. But before you plunge right in here are some steps that can help make the process more efficient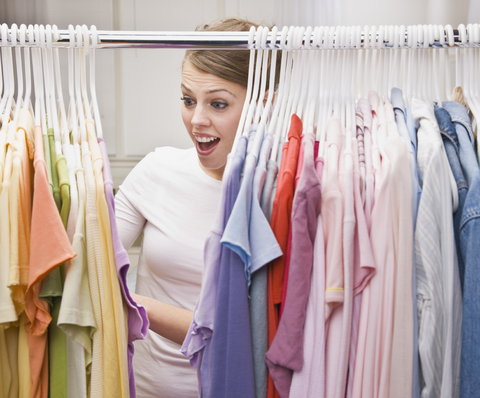 .
1.      First have a plan as to what you want the closet to function like when it is finished. Keeping in mind the size of the closet and the amount of items to be stored and containerized.
2. Pick up the tools you need to complete the job. For a closet organization you will need bags for the donation items and the garbage, baskets or containers for the similar items as you are organizing and hanging clothing rack, this will make the job at hand much easier.
3.      It always gets really messy before it gets neat. You will need to empty the closet completely so you have a clean slate to work from. This is a good time to either give the walls a good washing or it may be time for a fresh coat of paint. You will also want to get out your measuring tape and size up the area for a new closet organization system(if it is in the budget).
4.      Next it is on to the challenging part; the sort and the purge. Here are a few questions to ask yourself as you are struggling through this part. Do I love this item? Does this item make me look awesome?
For more tips and purge questions you can download the Bedroom Organizing worksheets and an instructional Video on How-to organize the bedroom you can download it all now for only $9.99